CLIENT
An App That Helps Reducing
Storage Easily!
Tidy Cleaner is a modern application developed to shrink the photo and video storage space of iPhone. Duplicate photos and videos can be deleted quickly and easily by Tidy. It offers the perfect one-touch solution for shrinking storage space without having to go through hundreds or even thousands of photos and videos stored on a phone or tablet. As such, it appeals to users looking for an easy way to clean the device and free up some space.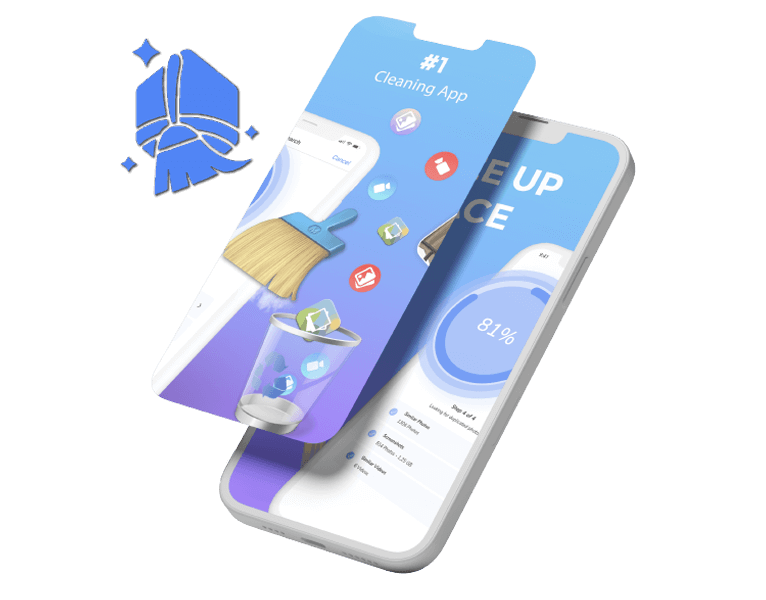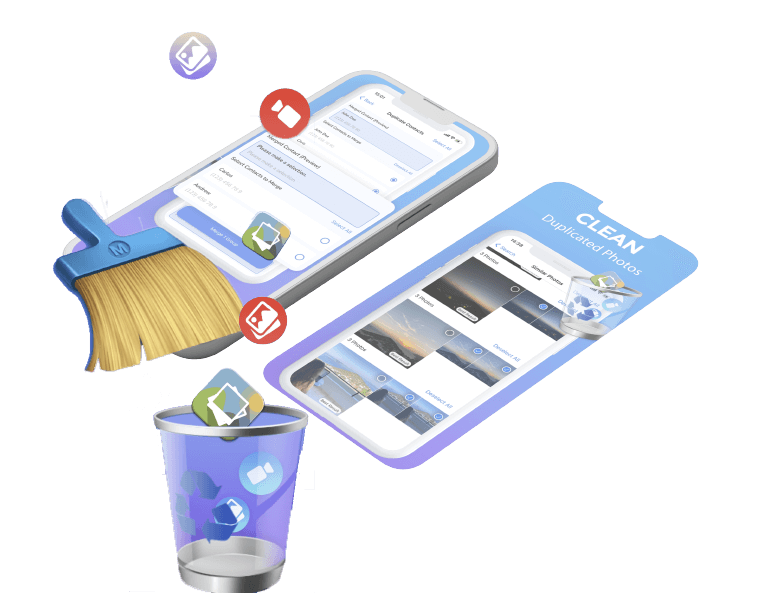 PROJECT
Simply Clean

Your Device with Tidy
Tidy wants to be an app that appeals to anyone who needs to shrink storage space and do it easily. Tidy should be able to identify and delete duplicate files, and large files taking up space on the device. It should have a fast, easy, and simple-to-use interface. Also, a fast development process is demanded for Tidy.
SOLUTION
Tidy was quickly developed for the iOS platform by the Atonomik team and made available on the Apple AppStore. Development activities continue in parallel with user feedback and reported bugs are fixed by us.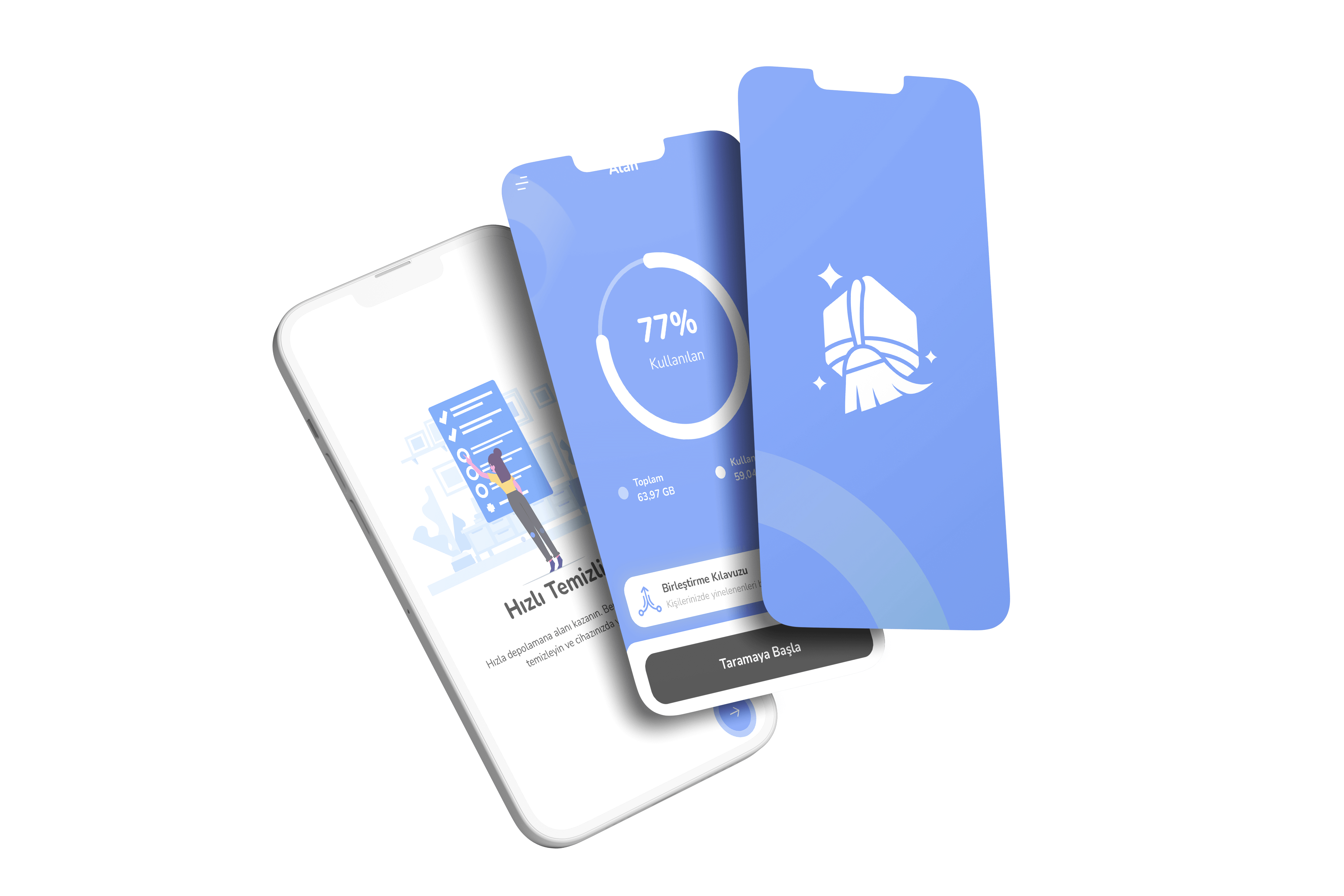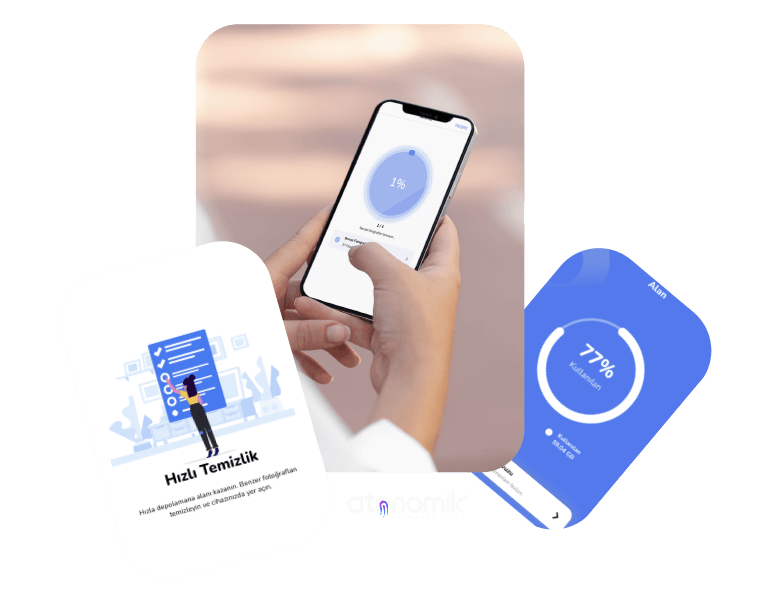 RESULT
Organize in one swipe

sort all by date or size
Tidy has been developed for the purpose of keeping photo and video files organized and easy to find, thus reducing storage space. It can perform this process quickly with an easy-to-use interface designed for this purpose. Currently, the number of users and members of the application is increasing day by day. In parallel with this, new developments and bug fixes are continued by us.
Meet Atonomik
Find out how Atonomik can deliver the right solution for your business needs.