Atonomik Mobile Wallet Solution
We offer feature-rich and fully secure professional Mobile Wallet app development services for Android, IOS, web and wearable devices.

Start Project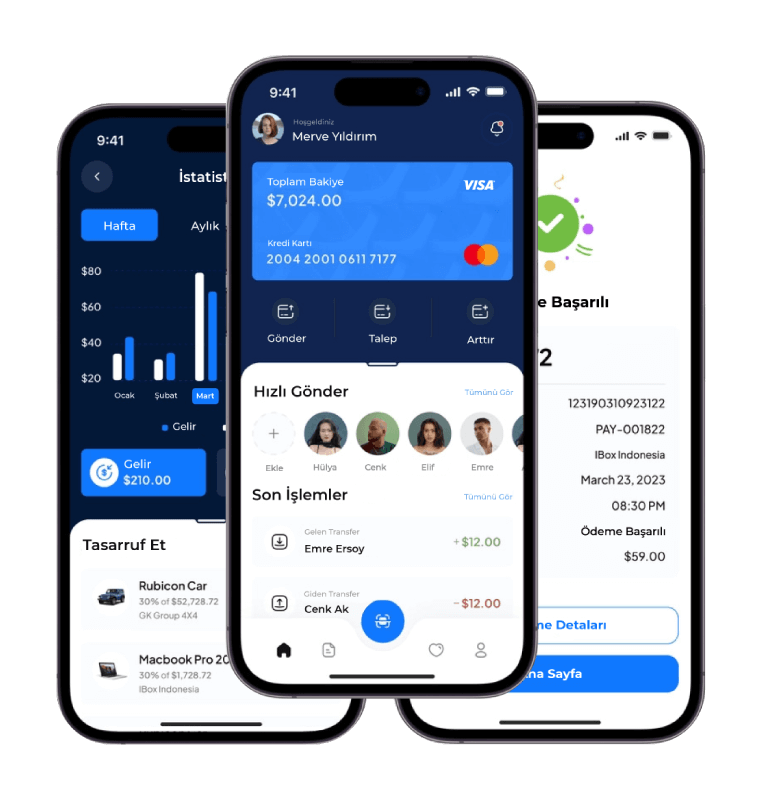 What is Autonomic Mobile Wallet Product?
Atonomic mobile wallet solution helps fintech companies, financial institutions and neobanks to build fully managed e-wallet payment systems and scale them over time with optimal and demanding features. Our mobile wallet software comes as a collection of standalone modules configurable to deliver unique solutions and meet specific business needs.

Along with iOS and Android virtual wallet apps, we offer web interfaces and open API for endless integration opportunities. We take care of ongoing maintenance and technical support, so our customers feel secure while they focus on their business.

Start Project
Contactless Payment
The mobile wallet is enhanced with features such as NFC and QR code to facilitate contactless payments.
Secure Money Transfer
We develop mobile wallets with secure protocols that enable online transfers.
Award Management
Increase customer loyalty with features such as loyalty points, rebates and referral bonuses.  
Crypto Transactions
The Atonomik Mobile Wallet product can also store cryptocurrencies and make purchases.  
Currencies and Digital Assets
Integrations with business partners enable multi-currency accounts, foreign currency accounts and cross-border payments.

Cryptocurrencies, wallets and platform integration are possible. With the wallet, there is a toolkit for publishing and trading NFT assets.

Start Project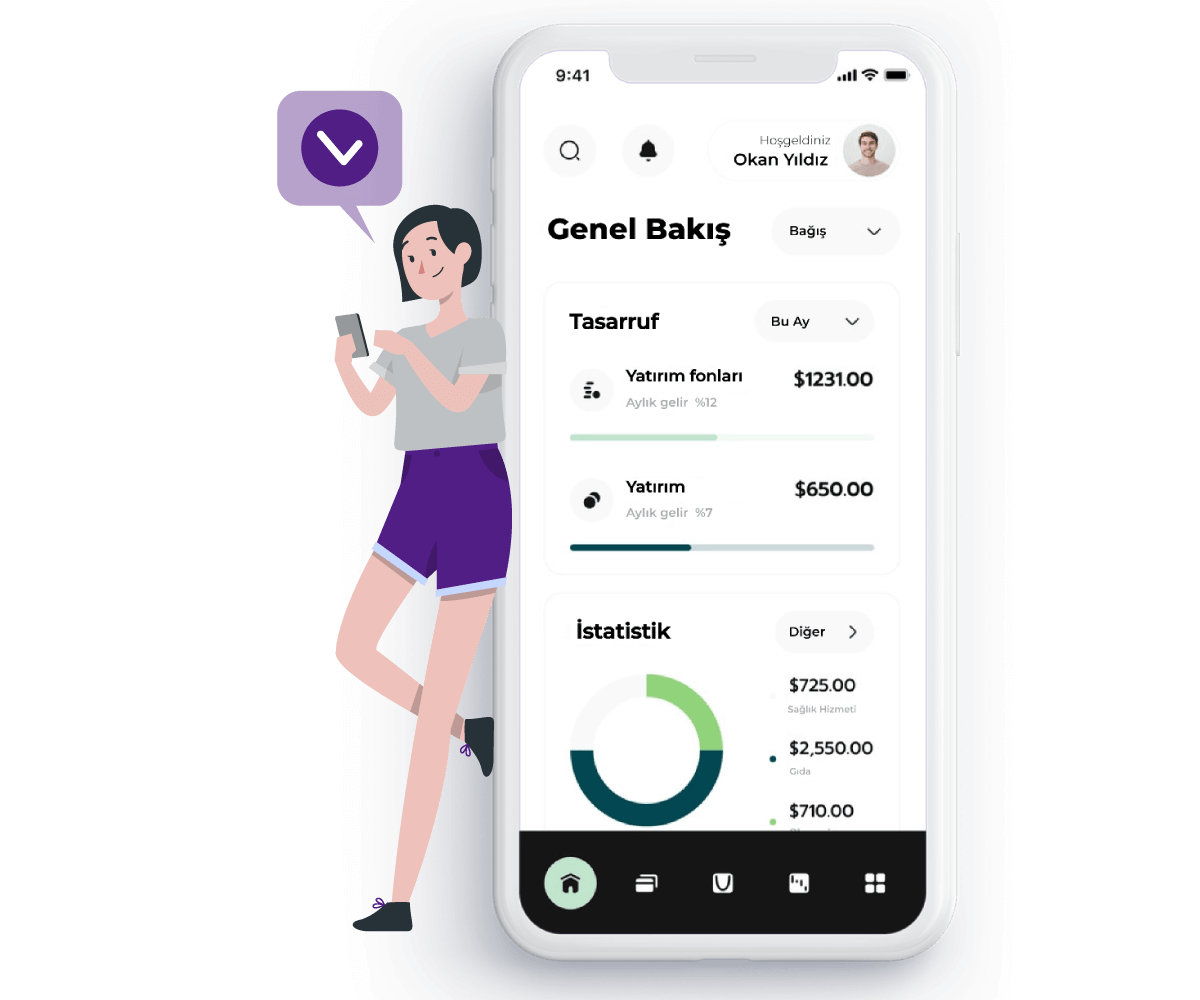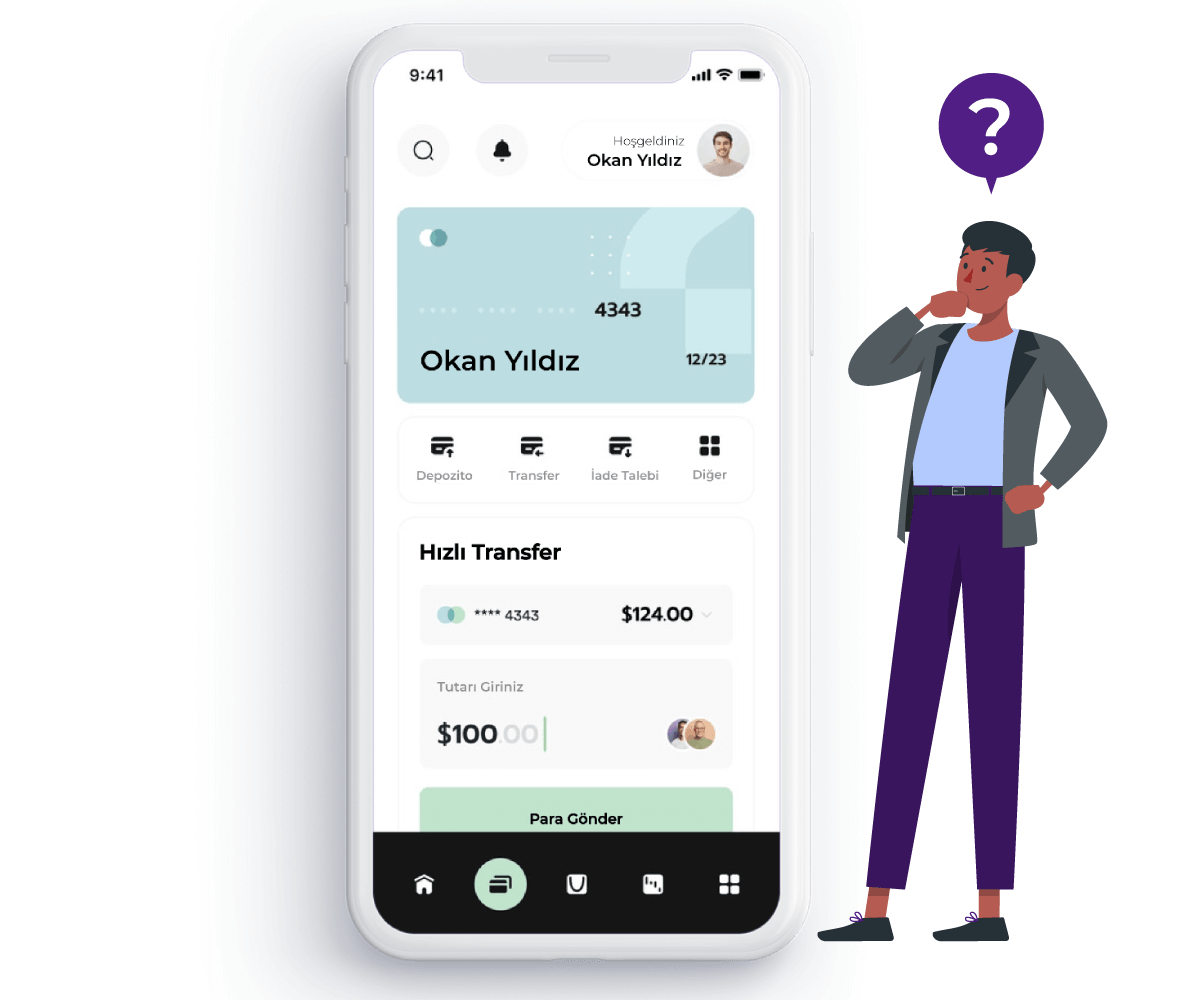 Payments and Transfers
With the QR payment method, you can receive payments with QR codes via the app or mPOS. You can also create secure payment links and receive payments.

With the P2P transfer feature, it is possible to send money to friends or contacts via the mobile application.

Start Project
Bill Payments
With mPOS, it is possible for a merchant to have an online mobile sales solution. There are also integration options for merchants to sell products and services online via the application.

Buy now, pay later feature set available for online sale with BNPL.

Start Project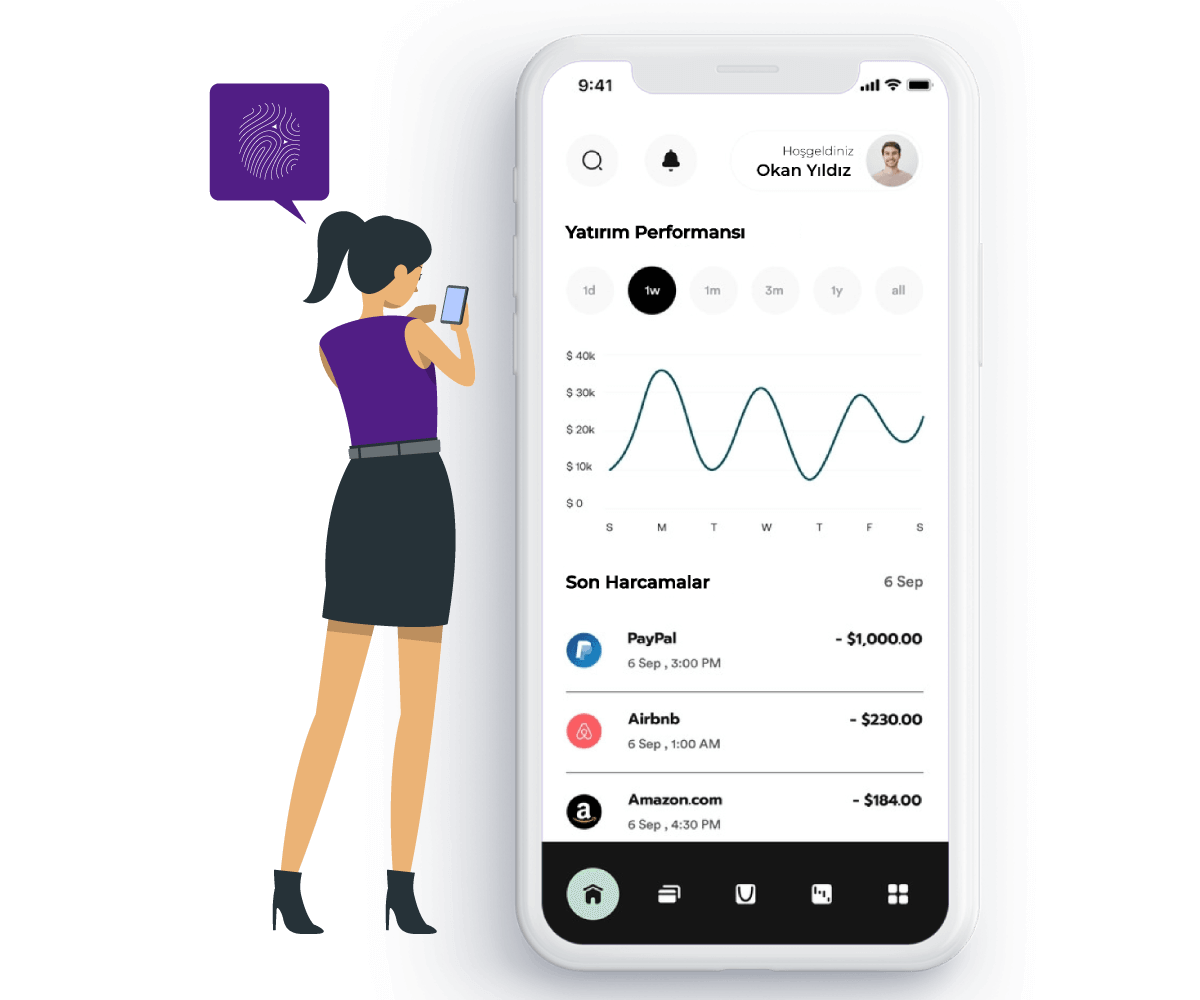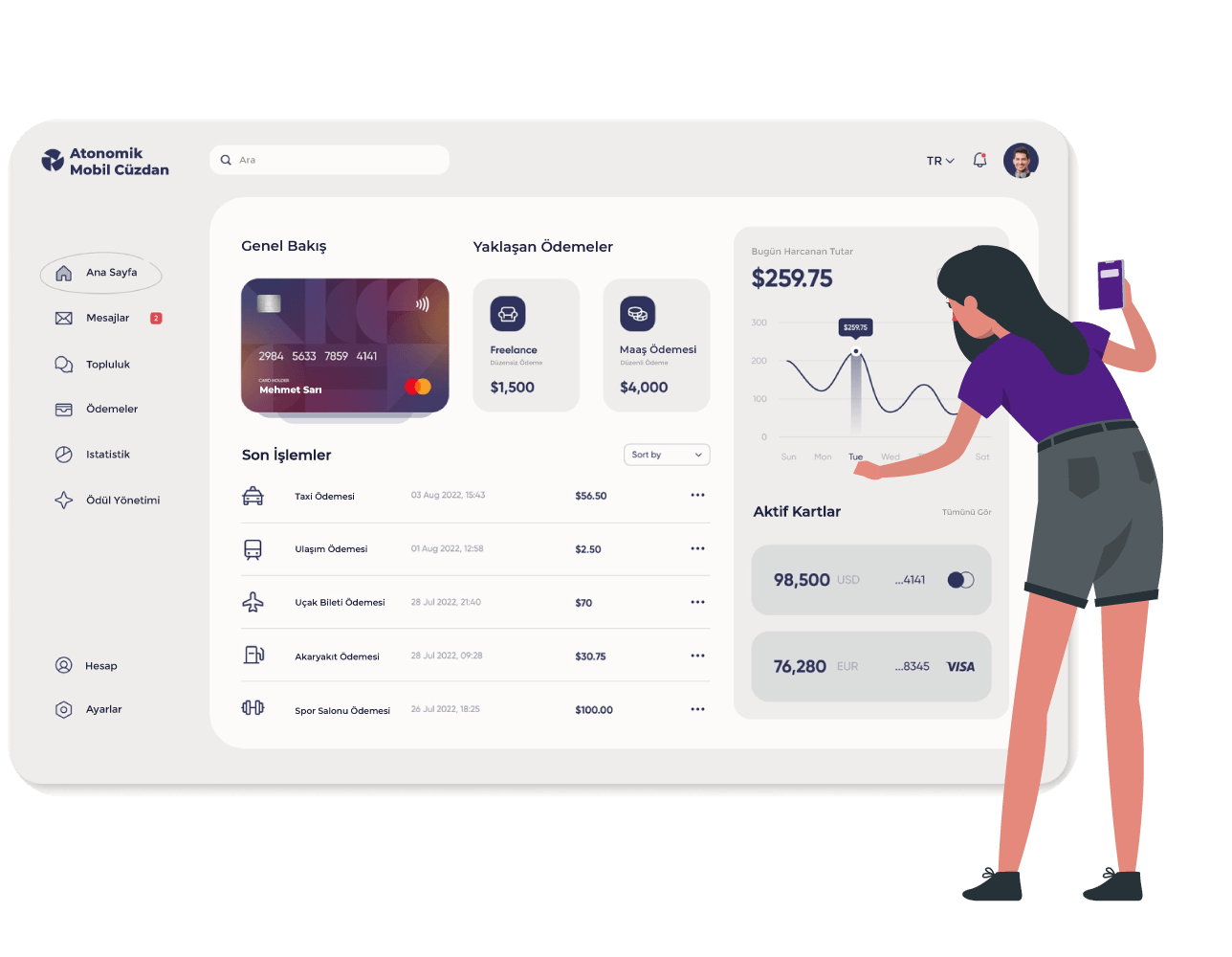 Withdrawal and Top-up
Make cash in or out transactions with your cards or wallets registered in the system.

It is possible to load and withdraw money with bank ATM integrations. With these integrations, interbank money transfer option is possible.

Start Project
Atonomic Mobile Wallet Features
Online Payment
Users can choose to pay their bills online by adding balance to the mobile wallet or linking it directly to their bank account.

Instant Notifications
Send your users notifications for subscriptions and payments when they receive money or refunds through the app.

Bank Account Authorization
Users can link their banla accounts to the mobile wallet and synchronise the app to reflect real-time balance and make direct transactions.

Receipts
The app creates shareable digital receipts for each transaction. Thus, users can track and document their expenses in detail.

Look and Earn
Accelerate user acquisition by rewarding your registered users for inviting more people to your mobile wallet app.

Transaction History
Enable your users to check their reference IDs whenever they want their past transactions, so they can refer to the same transactions when needed.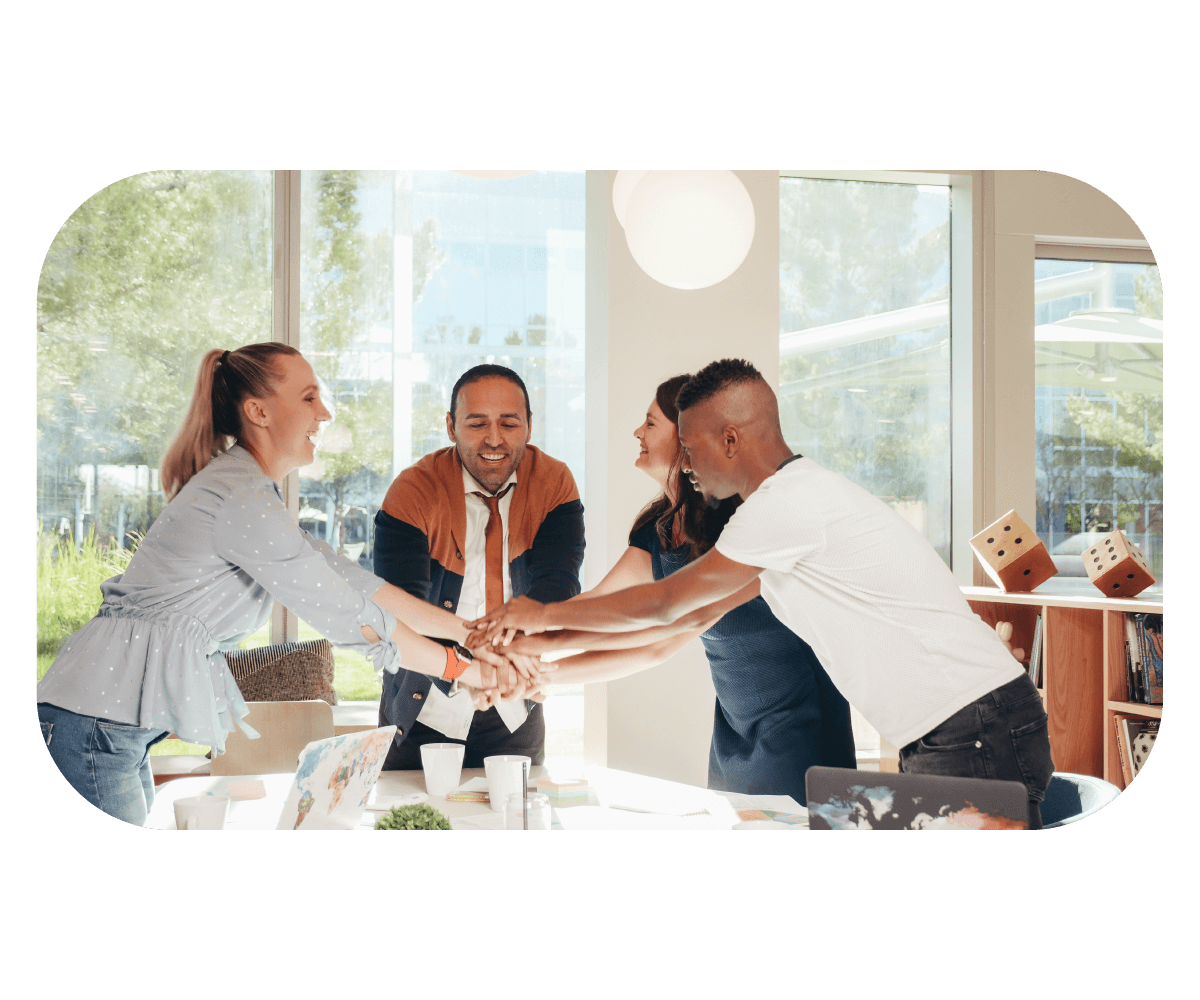 Why Work with Atonomik?
By combining our in-depth knowledge of the sector with our expertise gained by working on numerous projects, we offer a unique and state-of-the-art solution for your company.

Our team of dedicated software development service experts build architectures to protect your users' data, transactions and network information from DDoS and other attacks by implementing robust application security solutions that encrypt applications, databases and server scope.

Getting people to give their information on a digital platform is always a challenge. Your application – through UI/UX design – should evoke a sense of trust in people. We specialise in custom software development services as we help you achieve this essence of trust in a digital system.

We can help you open the borders and make them as they should be – unlimited.
Let's Step into a Professional Process Together!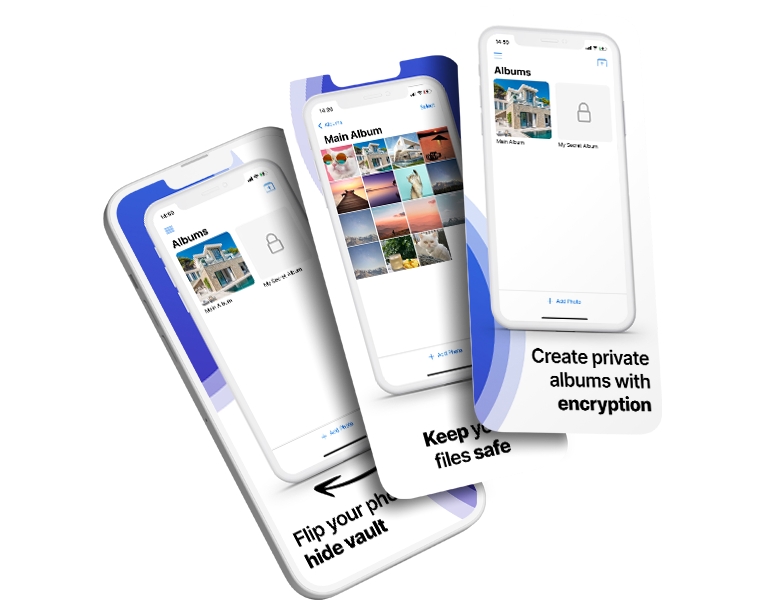 We help you create a clear vision of serving your customers in a timely and quality manner. Let's take a look at how we're helping you scale digitally.
Which technologies do we specialise in?
We Strengthen Our Operations with Advanced Technologies: Here are the Technologies We Use
Do you have a project?
We will help you find the answers you need. Just contact us and we will turn your dream into a product!