Shopiroller
The ultimate e-commerce platform for building your online store and selling on multiple channels with ease.
CLIENT
One Platform
Many

Solutions
Shopiroller is a headless e-commerce platform that empowers businesses and individuals to deliver exceptional shopping experiences.
Shopiroller provides its customers with the opportunity to sell through mobile applications and websites for iOS and Android without any coding knowledge. Users can earn income in their stores by using different sales channels such as Paypal, Iyzico, Stripe, Paytr, Combined Payment, payment at the door, and payment with iban.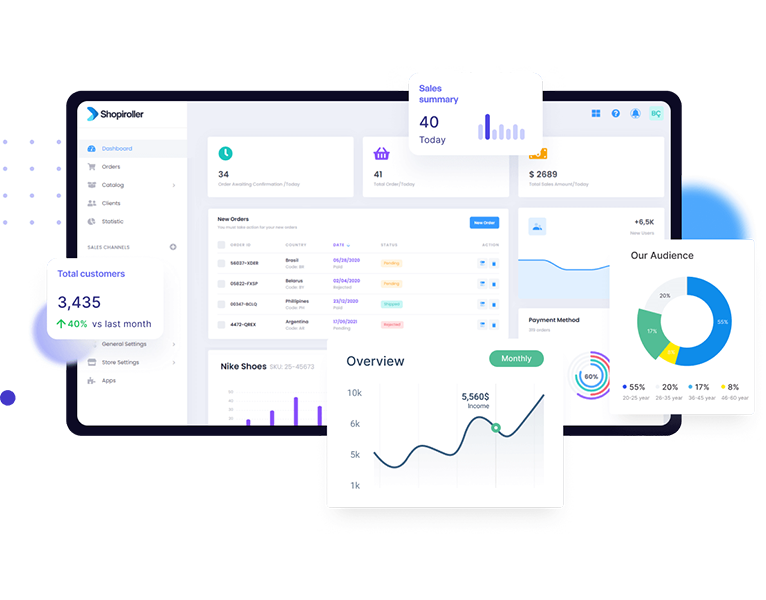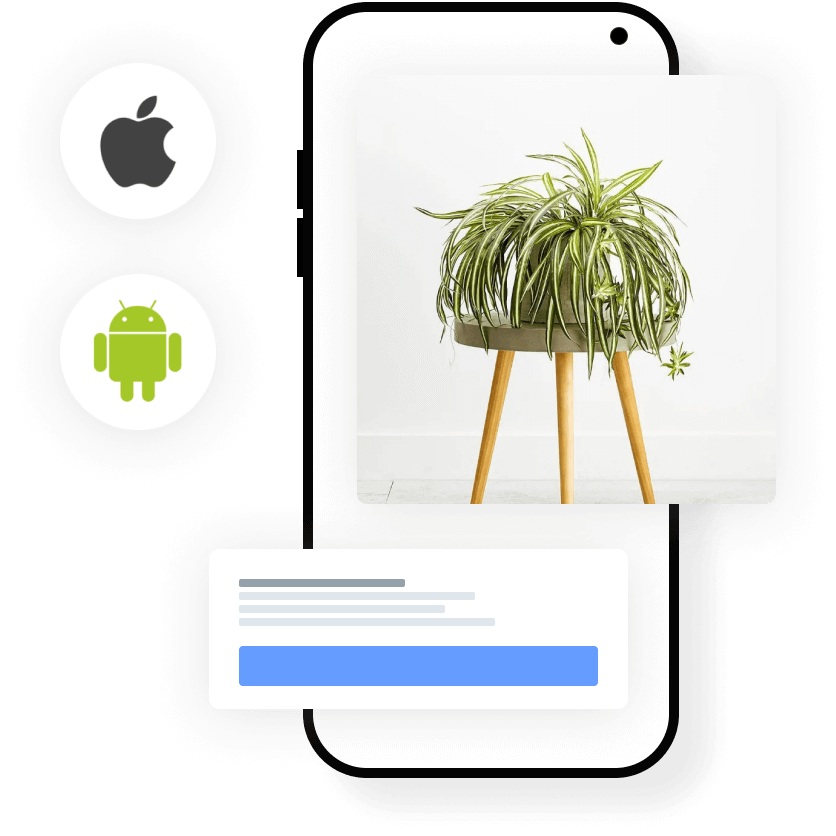 PROJECT
Shopiroller is an e-commerce platform that allows you to create an online store, sell on multiple channels such as Facebook, Instagram, Google, Amazon and eBay, and accept various payment methods. It also offers features such as mobile compatibility, free SSL certificate, instant notifications, social media integration and product listing on Google platforms. It's a marketplace integration that's easy to use and doesn't require coding skills to build an online store or mobile app. It's important to carefully research and compare different e-commerce platforms to find the best fit for your needs and budget. Shopiroller offers simultaneous accessibility to these platforms.
SOLUTION
One of the ambitious points of Shopiroller is customer satisfaction. At Atonomik, we provide 360-degree support in the development of Shopiroller. We provide a flexible and at the same time sustainable management structure that can take quick action upon requests and demands from customers. In this way, Shopiroller continues to be a leading brand in its field as a product that is shaped according to customer requests and constantly developing.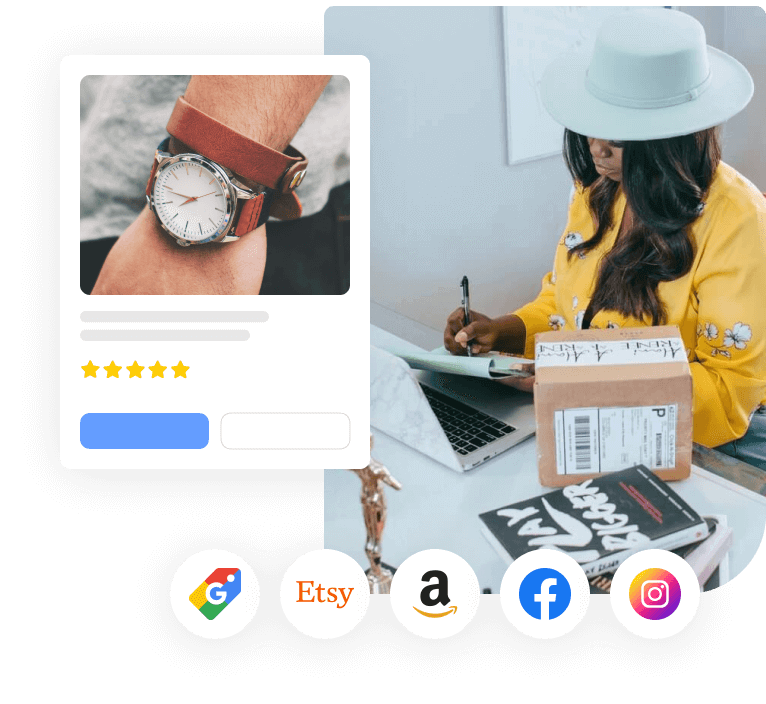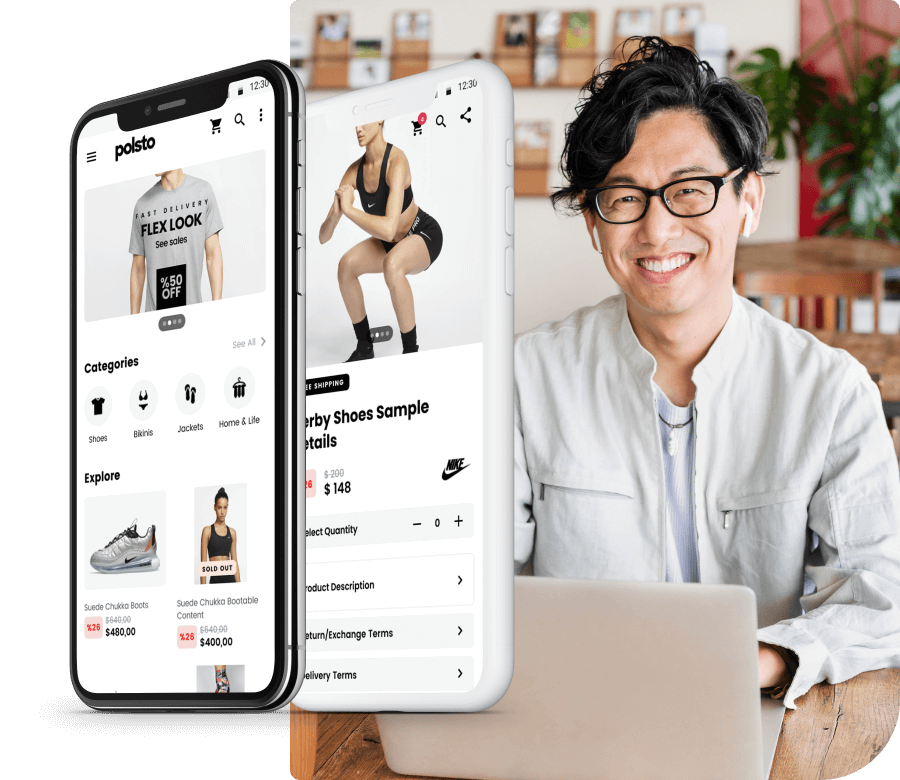 RESULT
We continue to provide outputs that create added value to customers, upon requests from Shopiroller. In the system, users can create an app for iOS and Android devices without requiring any coding knowledge, open their own website, create a shopilink and receive payment by link, arrange the currency and language option according to the location of the customers by routing on the basis of localization, reminder messages when there is a product in the cart, and whenever desired. can send push notifications.
In addition to all these, with the perspective of continuous improvement and development, we constantly test the system manually and autonomously, detecting errors before the end customer and producing fast solutions. We produce new features in line with the demands of the end customer by establishing frequent contacts with the Shopiroller product and marketing team. In this way, we often offer solutions and innovations that create added value with the broadcast stream we have created.
Meet Atonomik
Find out how Atonomik can deliver the right solution for your business needs.