CLIENT
Motivation Apps was developed for the iOS platform by the Atonomik team, believing that motivation is a critical aspect in terms of mental health. Motivise aims to motivate users using positive reminders and is one of the simplest and most powerful tools in users' life journeys. When life gets tough, Motivise app users feel free with these motivating thoughts they can come back to, so they can always use their strength on what's going on in life. These simple affirmations not only remind them of positive things but also show them what needs to be changed.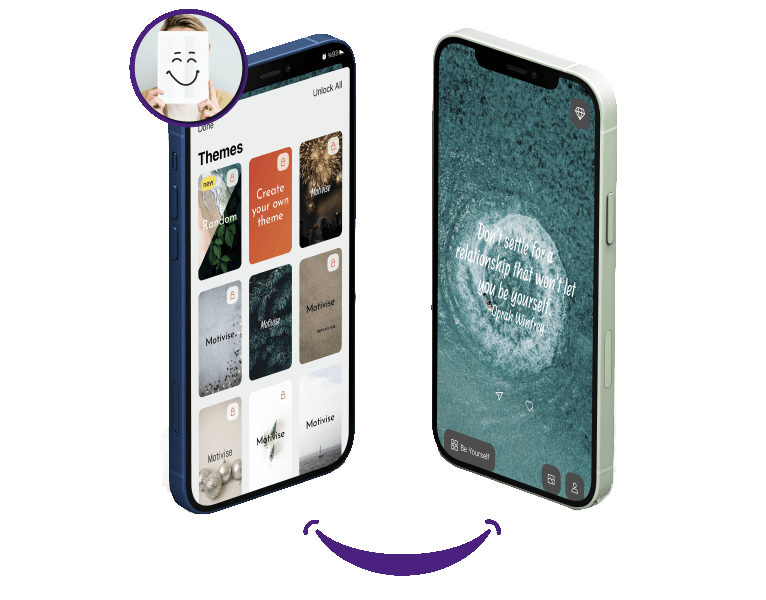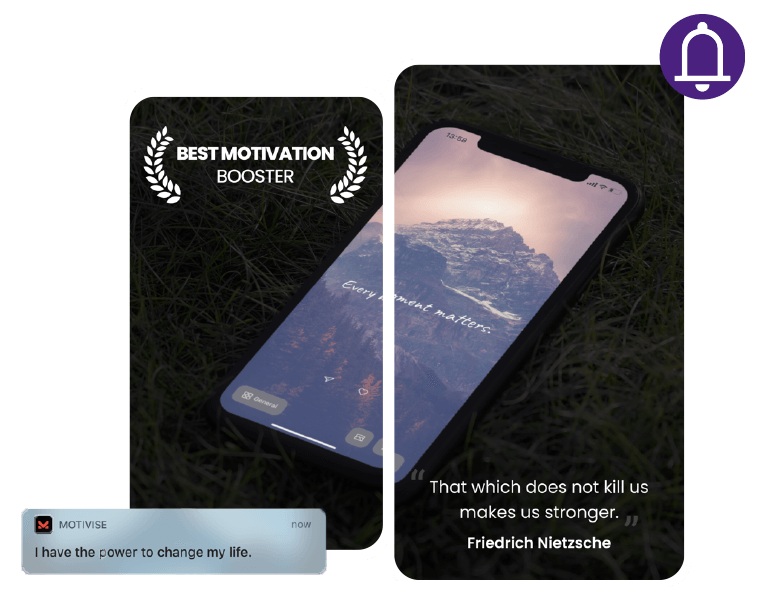 PROJECT
Get
Daily Affirmations

By The App
It sends notifications based on customer preferences, offers a wide variety of themes, and suits all user needs. It also offers widgets and different subscription types. It is important to have the option to choose from frequently updated themes covering a wide range of topics such as self-confidence, relationships, and stress management. In addition, a fast development process was requested for the app.
SOLUTION
Remind Yourself to Stay
Positive
Motivise was quickly developed for the iOS platform by the Atonomik team and made available on the Apple AppStore. Development activities are currently ongoing and reported bugs are being fixed by us.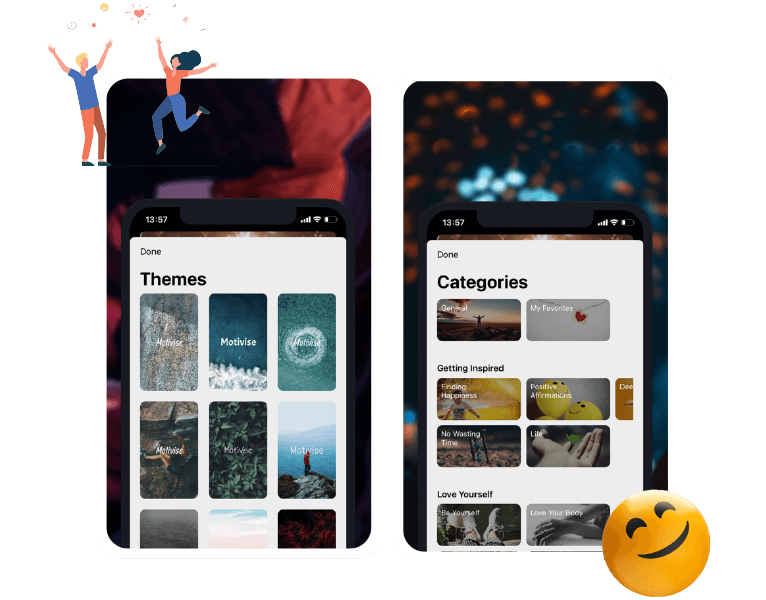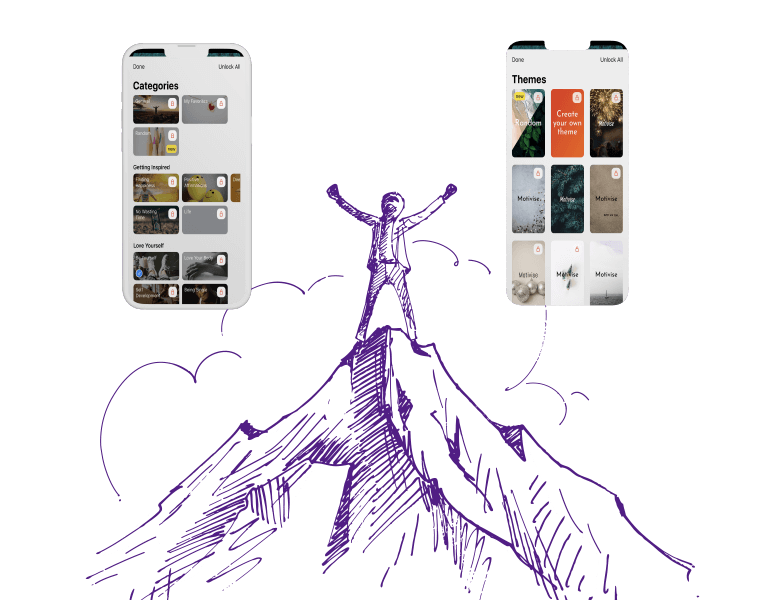 RESULT
Powerful and
Flexible App
The app can send notifications according to customer preferences and contains many updatable themes and a wide range of topics to suit all user needs. It can also be used as a widget and offers different subscription types. Currently, the number of users and members of the application is increasing day by day. In parallel with this, new developments and bug fixes of the application are continued by us. Motivise wants to be a motivational app that everyone would willing to use.
Meet Atonomik
Find out how Atonomik can deliver the right solution for your business needs.